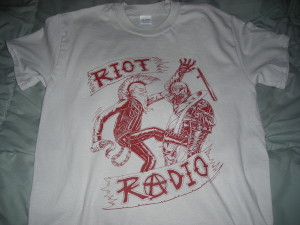 To get your hands on one of these bad boys either
Click on the button below your size. All sizes are $14, which includes shipping.
Small
Medium
Large
Send a blank shirt with a self-addressed-stamped-envelope with proper postage to Riot Radio, PO Box 3696, Philadelphia PA 19125     and we'll screen it and send it back. NOTE:

If you do not send a self-addressed-stamp-envelope with proper postage we will not send your shirt back to you.

And

DO NOT SEND A BLACK SHIRT

Printing white ink on black shirts is extremely hard to do unless you have the right equipment, which we do not. We will print it for you but it will look like shit.
Other T-Shirts
From T-Shirts Can Save The World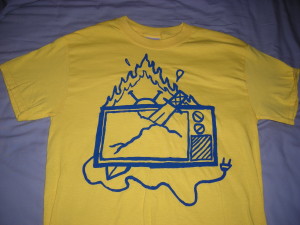 In Small Only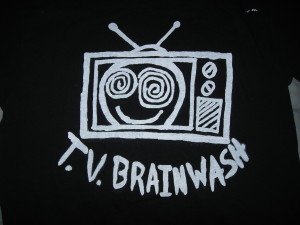 In Medium Only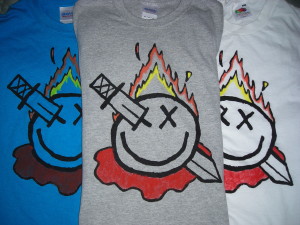 In Blue Large Only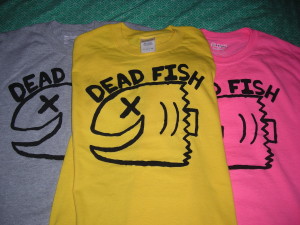 In Yellow Small Only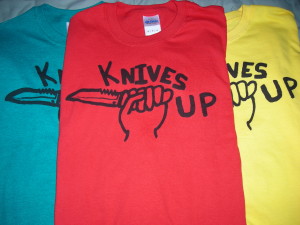 In Red Medium Only